Black Wagyu Semen for Sale
JC Takazakura 8311 is a 100% full blood Wagyu registered with the American Wagyu Association.  His bloodlines include Takazakura and Michifuku for marbling plus TF Kikuhana and TF Hikohime 3/2 for growth. He sired the #2 selling female in the 10.24.15 "Primetime in the Sunshine" Wagyu Sale, who sold for $14,500.
Qualified for shipment to Bolivia, Colombia, Costa Rica, Ecuador, Guatemala, Mexico, Panama, South Africa, and the U.S.
Semen priced at $30 per straw with quantity discounts available.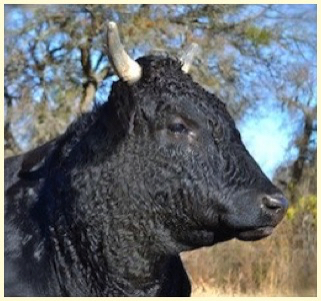 featuring JC Takazakura 8311
"Overall Best" - Texas 2010 Bull Test
#1 final weight #1 avg. daily gain
#1 scrotal size #2 rib eye area