Akaushi Plus/ Red Wagyu Semen for Sale
This "Akaushi Plus", homozygous red bull has an outstanding pedigree that combines the superior growth and maternal traits of the red Wagyu with the outstanding carcass quality of the blacks.  Pedigree breakdown by strain is 81% Kumamoto red and 19% Tajima black. Because he is homozygous for coat color, he will always sire red calves when bred to red cows. 
Paternal grandsire, Rueshaw, was the only Japanese National Champion Wagyu to leave Japan and he was among the first four Wagyu to arrive in the U.S.  #203 is closely related to his son, JC Rueshaw 75, who had the highest ever marbling scan at the Houston Livestock Show. His pedigree includes two of the highest marbling black Tajima foundation sires, Michifuku and Kitateruyasudoi, and he traces back four times to the #1 marbling bull in the Japanese Red Registry.    
This young bull is 100% full blood Wagyu, 100% Japanese genetics, DNA parent verified, registered with the American Wagyu Association, and very docile.  Semen is CSS qualified.  $30/straw, F.O.B. Texas.
☆ Outcross genetics
☆ High marbling
☆ Easy fleshing on grass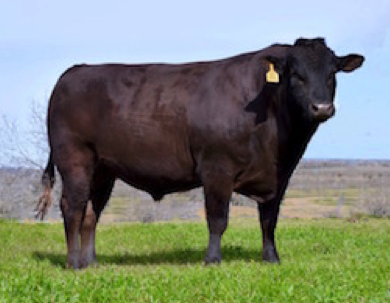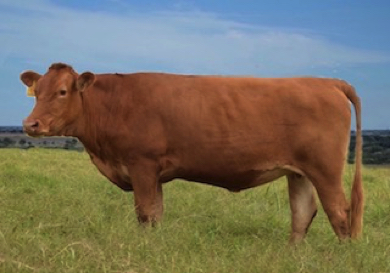 #203's sire - JC Rueshawsan 65