Black Wagyu Semen for Sale
This exciting addition to our semen sire lineup offers the ultimate in marbling potential. In fact, we don't know of another bull in the U.S. whose pedigree can compare for carcass quality. His parentage is almost identical to the bull who has been ranked first or second for marble score in the AU Breedplan in recent years.
The AU database is the most comprehensive and meaningful source of estimated progeny differences that is available to Wagyu breeders outside of Japan. The accuracy of their carcass rankings was greatly improved a few years ago by the implementation of a computerized, carcass camera system that determines the percentage of intramuscular fat (marbling), the fineness of the fat particles, and the rib eye muscle area. Previously, these calculations were done by ultrasound scans on the live cattle. The use of ultrasound has been widespread since the advent of EPD's but it's not nearly as accurate as an actual carcass evaluation.
In order to qualify for the famous "Kobe Beef" label in Japan, a calf's pedigree must trace back to Hyogo Prefecture, which encompasses the city of Kobe. Within this prefecture, our original imports had two distinct sires lines: Tajiri (also referred to as Tajima) and Kumanami. JC Kitanami 291 is a perfect blending of these two bloodlines.
#291 was sired by the 100% Tajima foundation bull, Kitateruyasudoi, who is in the top 5% for marble score and top 1% for marble fineness. His maternal grandsire, Itoshigenami, is the only foundation bull from the Kumanami line. He is currently in the top 1% for marble score plus he is the #1 ranked foundation bull for this trait. Both bulls offer very low birth weights and large rib eye area.
#291 is moderately framed, 100% full blood Wagyu and registered. If intense marbling is your goal or if you want to add these royal foundation bloodlines to your full blood herd, this bull's for you! Semen is priced at $40/straw, F.O.B. Elgin, TX.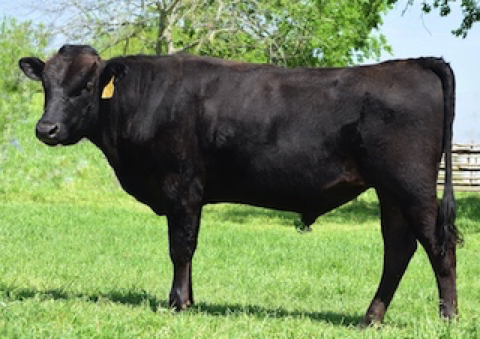 ☆ Intense marbling
☆ Low birth weights
☆ Rare foundation genetics
Kitateruyasudoi x Itoshigenami